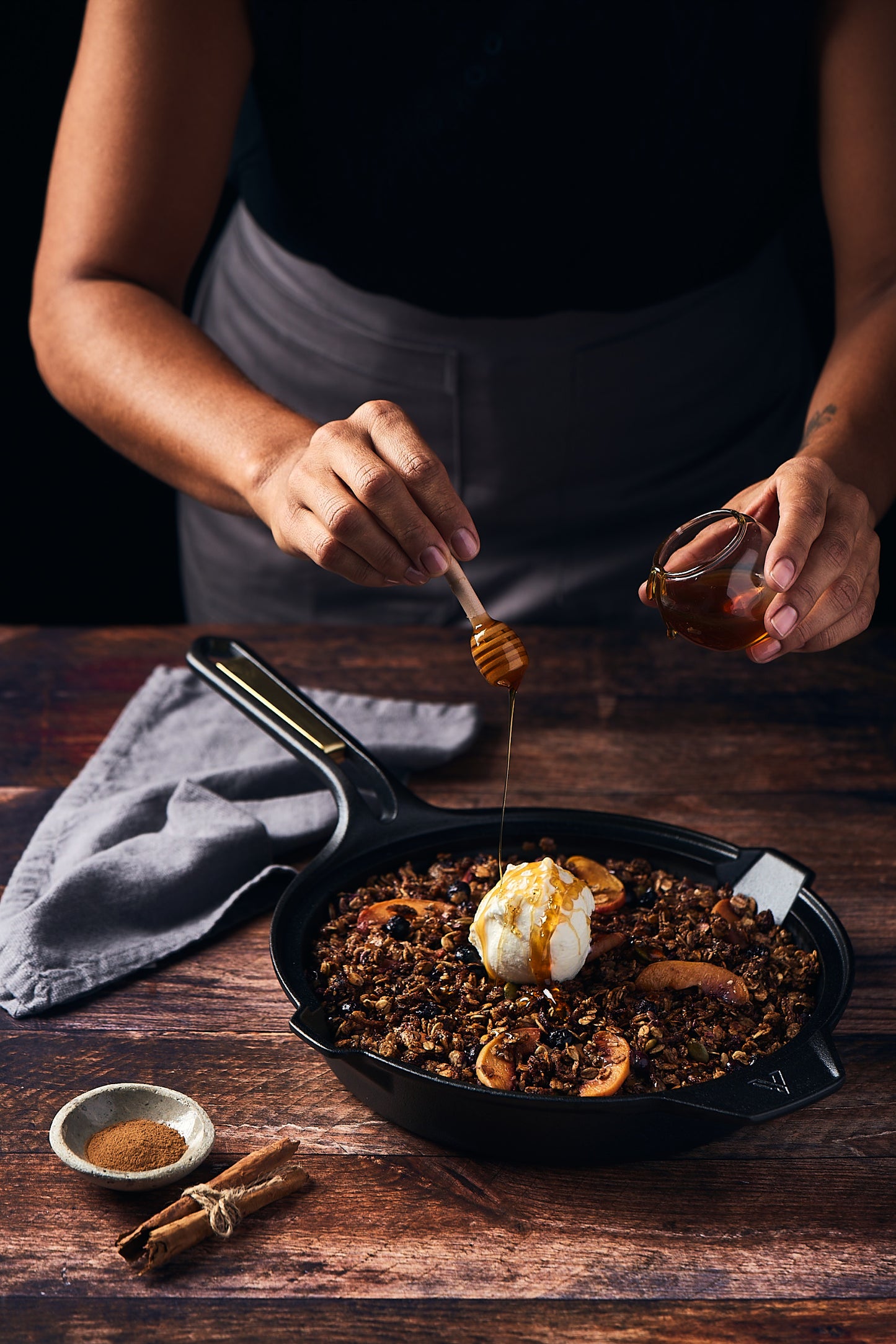 BEFORE FIRST USE
Hand wash with mild dish soap and warm water. Dry completely using a lint-free towel, never air dry.
Some foods may stick the first few times of use. Use a little extra cooking oil or fat until the seasoning is strong and settled. Vegetable oils, nut oils, lard, butter – all cooking and edible fats are usable on cast iron.
Try to avoid acidic foods (tomato, vinegar, citrus, etc.) until you get some nice coats of seasoning going.
Some people choose to do a few extra rounds of home-made seasoning before they start cooking. It is not necessary to do so, as seasoning will continue to build and improve with use, but IF you would like to, that is fine. We do not suggest doing more than 3-4 layers of flaxseed seasoning on iron, as too many layers of flaxseed may cause peeling due to the slickness and hardness of the layers.