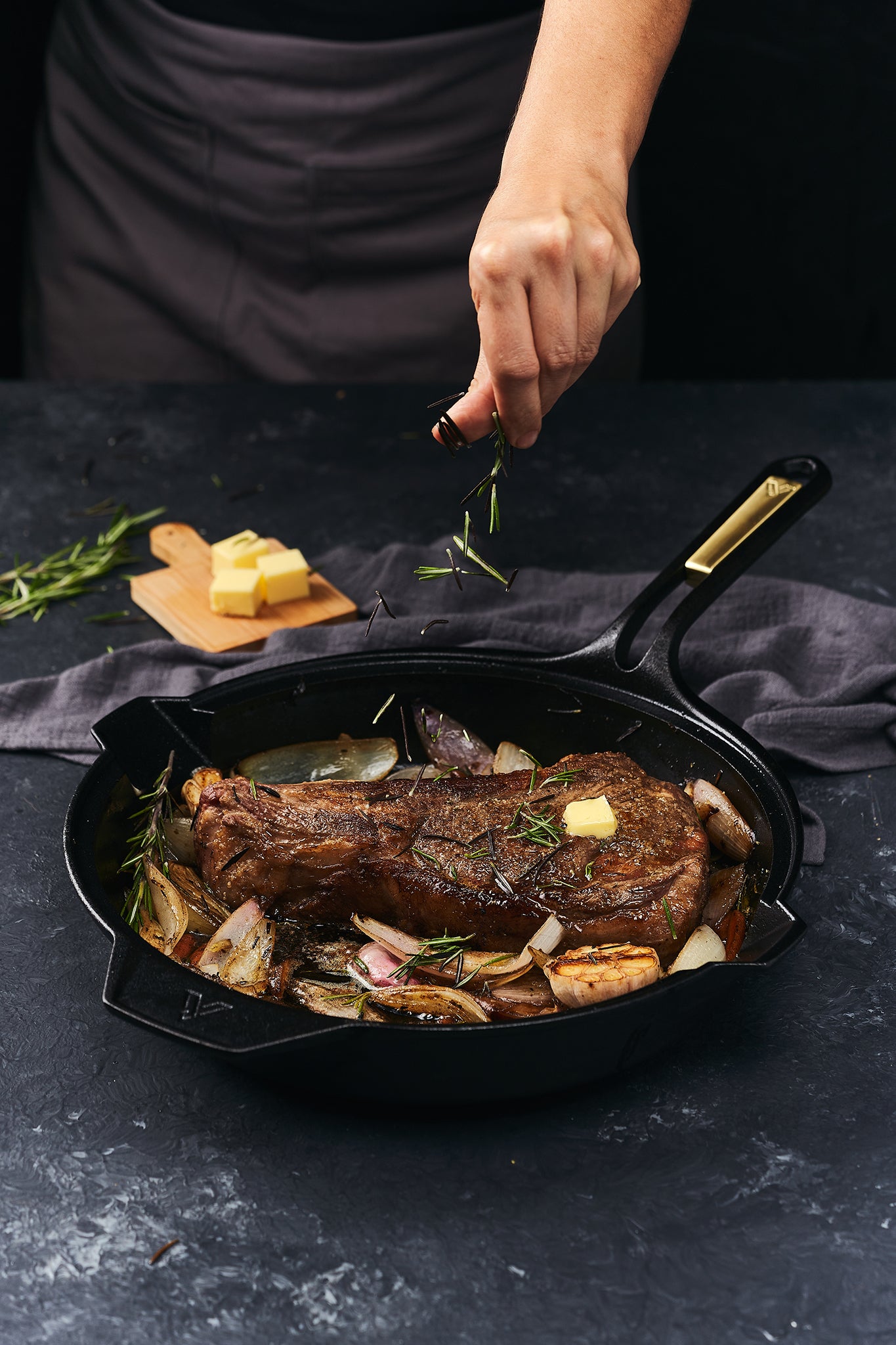 CLEANING CAST IRON FOR EVERYDAY USE
Allow cookware to cool enough to handle, but still warm.
Hand wash with hot water & mild dish soap. Mild dish soap will not damage your seasoning. You can also use coarse salt, a plastic spatula or scraper, or chainmail to clean stuck-on foods. Do not use steel wool sponges or other abrasive methods unless you want to remove seasoning too.
If cookware has completely cooled, and there are some stickies, you can simmer water on low-medium heat for 2 minutes and then scrape when cool enough to touch.
Use a lint-free towel to dry thoroughly (important! Never air-dry seasoned iron or it will rust).
Rub a thin layer of oil inside the cookware & on the rim (Palm, Flaxseed, Coconut, Canola, Crisco, or other cooking oil or shortening). Light and even layers build better seasoning. You may store in a cool, dry place, or do an express stove-top maintenance.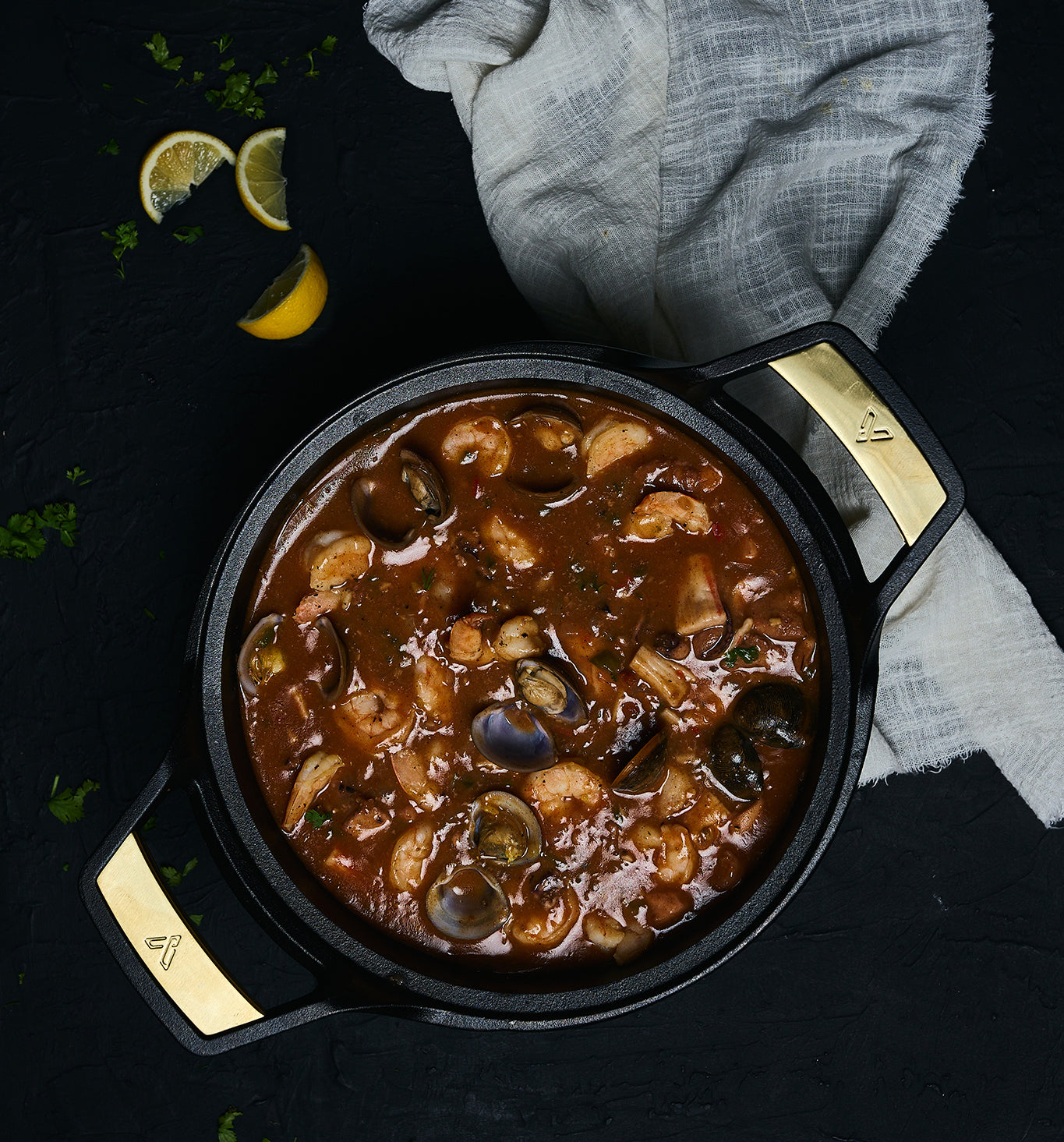 EXPRESS STOVE-TOP MAINTENANCE
After each use and cleaning, you may decide to do an express maintenance on your stove-top. You can do this every time after use and cleaning, or just once in a while when you notice your seasoning getting a bit dull.
To do this, heat up your skillet on medium-high to high heat after completing the standard cleaning and oiling instructions above. The oil film in the pan will start to smoke, so turn on the overhead fan, crack a window, and be ready for some possible smoke alarm action.
Use a lint-free paper towel or clean rag to carefully rub some more oil on the inside cooking surface of the skillet. You will see how the oil gets dried up. You can apply a couple of layers of oil, always very thin and even, and let them soak in and smoke. Turn off the heat and leave your skillet in place to cool down.
Once cooled, wipe off any excess oil, and store in a cool, dry place.