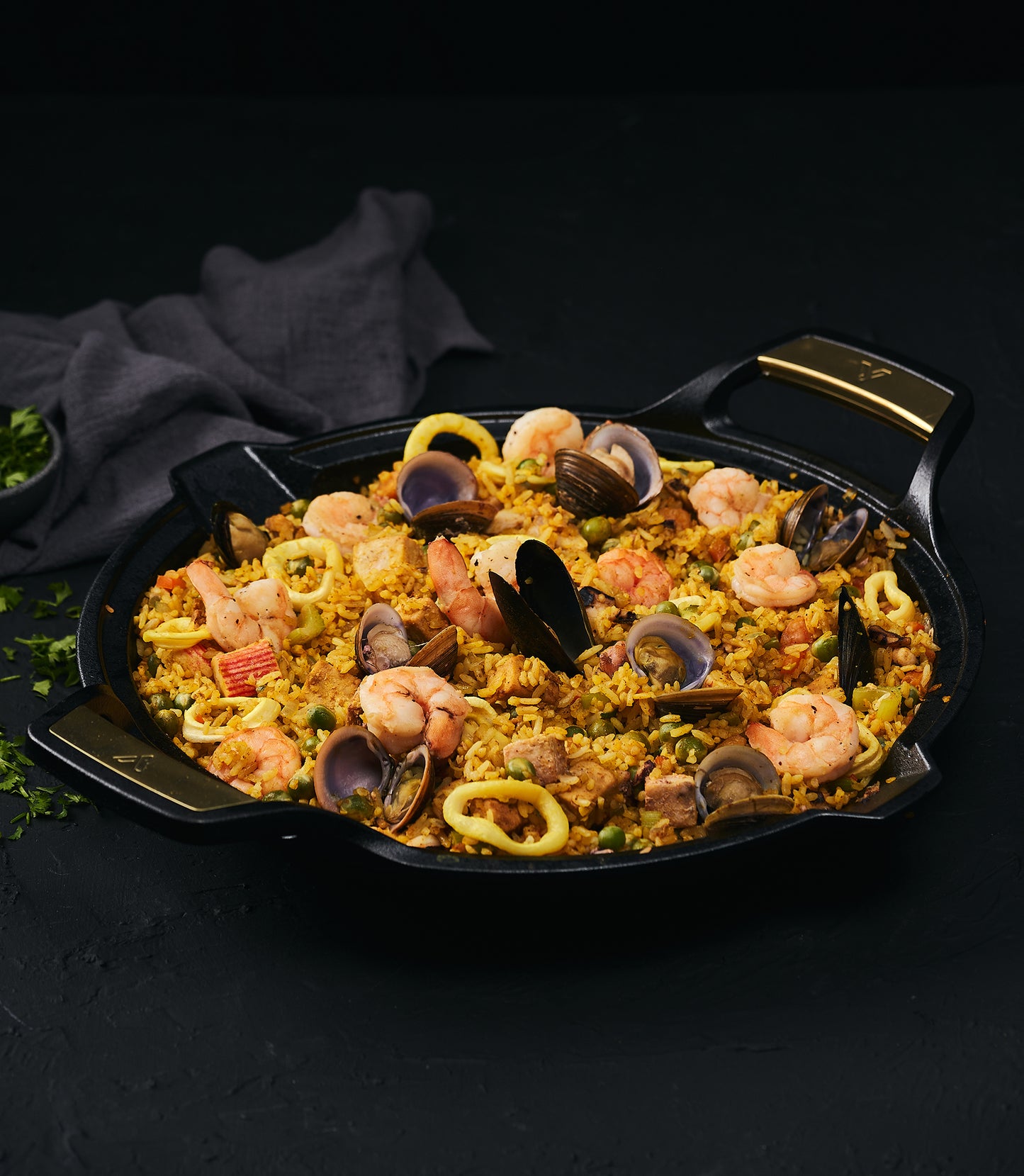 HOW TO RESTORE CAST IRON
If there is rust or gunk that won't come off with a stiff brush or a scraper, scrub the whole affected area with a steel wool sponge until you see no more rusty or sticky spots. You can spray a white vinegar-water solution to help with the rust removal.
Once there is no more visible rust or stickies, wash and scrub with soap & hot water.
Use a towel to dry thoroughly (important!)
Place on hot stove to completely evaporate any excess moisture.
Rub a thin layer of oil all over the cookware, inside & outside.
Once the oil is rubbed in thoroughly, use a clean, lint-free paper towel to wipe off excess oil (this avoids stickiness).
Place cookware hollow-side-down in an oven at 425° to 500°. Bake for 1 hour. Depending on the type of oil you use, it can get quite smoky (research oil smoking points of the oil of your choice to determine oven temperature).
Allow to cool completely & store in cool, dry place.