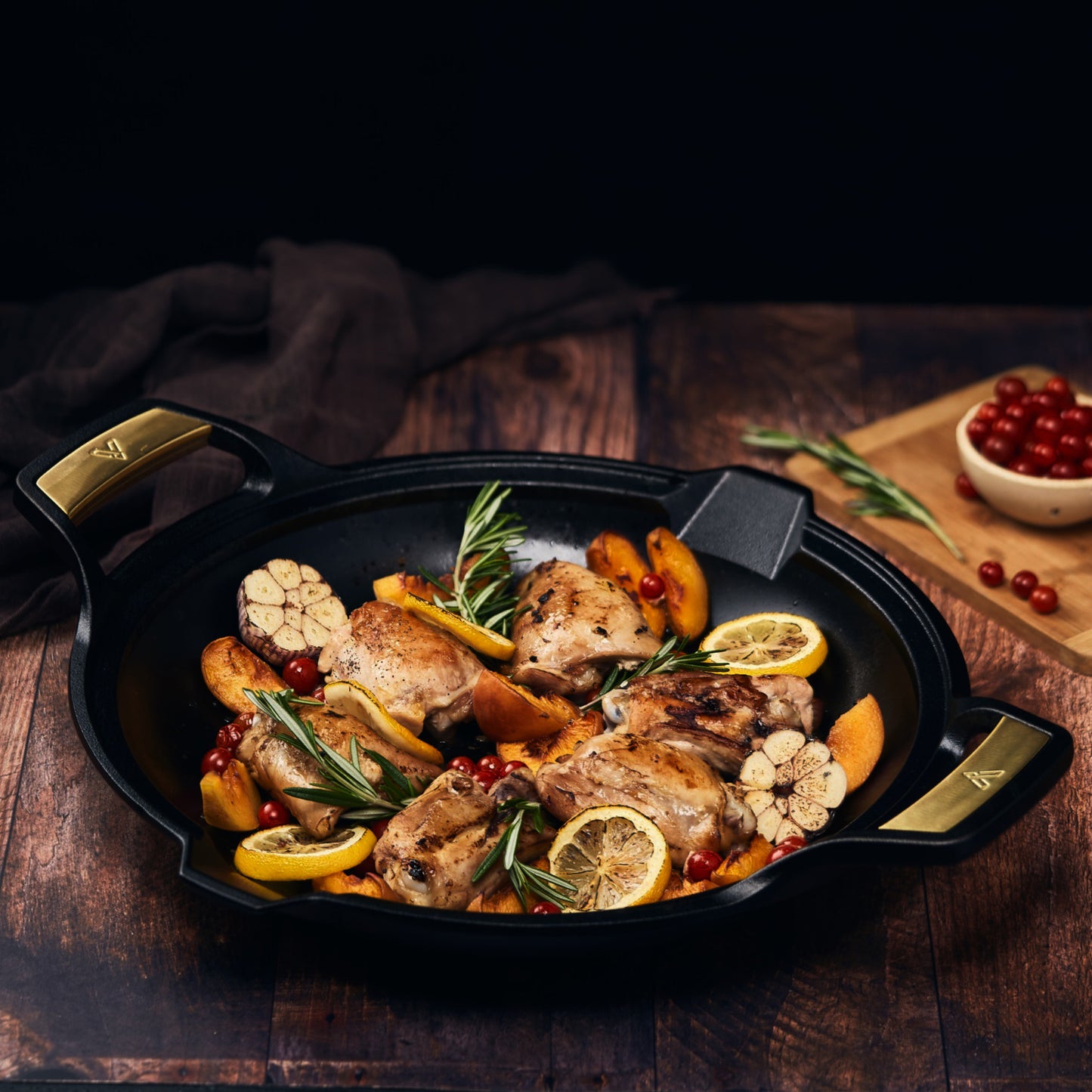 Oven-Baked Skillet Peach and Tomato Chicken
Ingredients
5 chicken thighs
2 peaches
half a cup of cherry tomatoes
1 garlic clove
1 lemon
rosemary sprigs
oil

You will also need a SIGNATUREseries Cast Iron Skillet, a stove, an oven, and a knife.
Instructions
Preheat your SIGNATUREseries skillet with some oil.
Once hot, add 5 chicken thighs, wait 5 minutes and flip to sear on both sides, once the crust forms.
Turn off the heat and add 2 peaches in pieces, half a cup of cherry tomatoes, 1 halved garlic, the juice of 1 lemon and another in slices.
Bake at 350F for 30 minutes.
Remove from the oven, add some rosemary sprigs, serve and enjoy..
Shop the tools