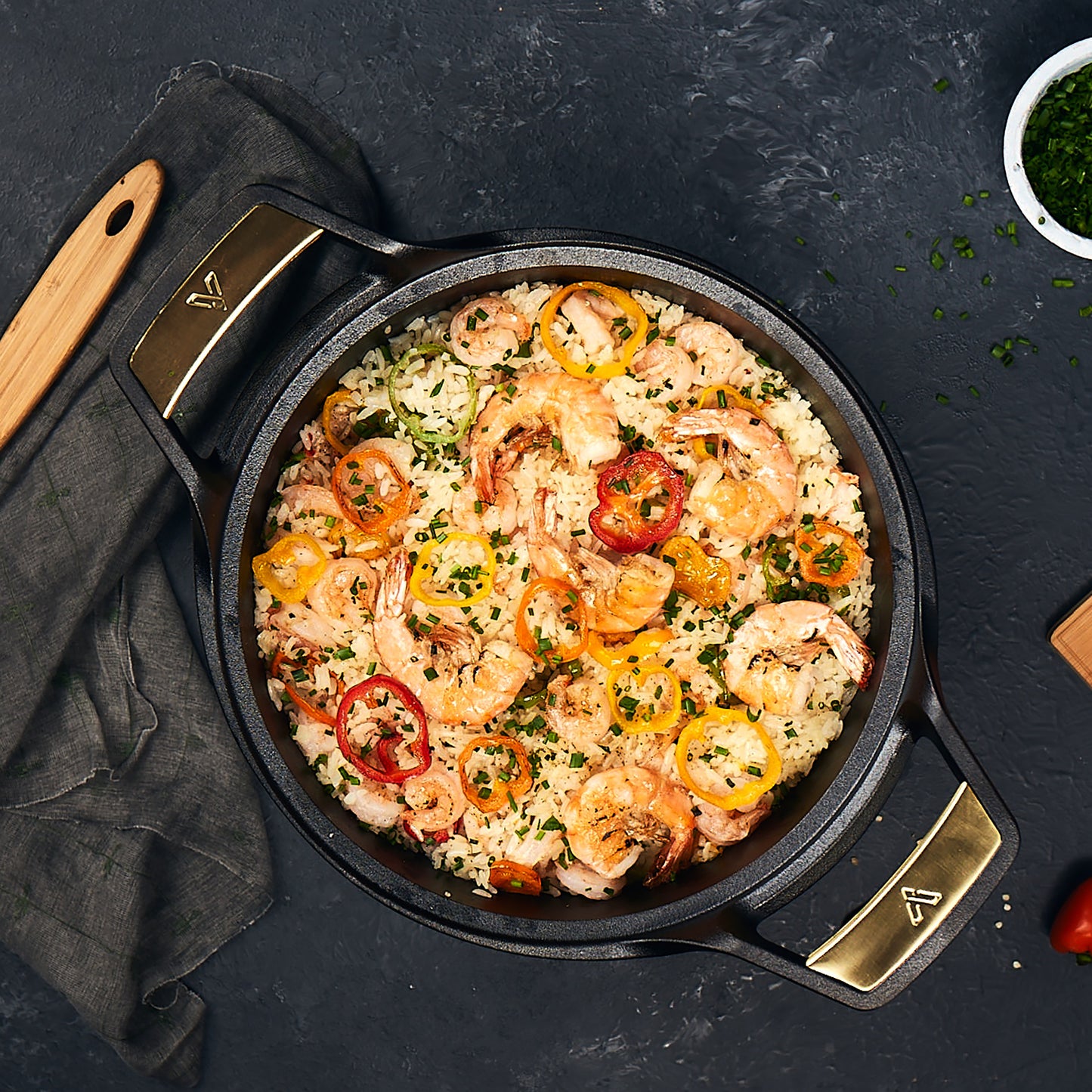 Creamy Rice with Shrimp and Peppers
Ingredients
1 lbs of white rice
3 sweet peppers, different colors, cut into pieces
1 small onion, finely chopped
1 garlic clove, finely chopped
1-2 tbsp of butter
1 lbs of shrimp
0.5 lbs of lobster
14 oz of coconut milk
8 oz of cream
cilantro, finely chopped

You will also need a SIGNATUREseries Cast Iron Skillet, an oven, and a knife to cut the vegetables.
Instructions
Make white rice with pieces of different colored sweet or bell peppers, finely chopped onion and garlic. Reserve.
Heat your SIGNATUREseries skillet or Dutch Oven with butter on medium heat. Once hot, add 1 lb. of shrimp and 0.5 lb. of lobster. Do not stir or turn until you see a crust form on them. Once the crust forms and the proteins seal, it will be easier to more around. Change to low heat.
On low heat, mix everything and add 14 oz of coconut milk and 8 oz of cream.
Stir until all flavors are integrated.
Serve and decorate with a little finely chopped cilantro.
Shop the tools