Looking for our Polished finish?:
the victoria promise
Not just the looks, we got the goods
1
Indestructible material
Our trademarked Spherrous iron is different from all other skillets. It won't crack or break. Perfect for glass, ceramic, induction and electric stoves. Oven safe up to 1500F.
Preseasoned with 3 layers of Kosher-certified non-GMO flaxseed oil. Seasoning you can use out of the box, without risk of PFOAs.
3 generations of experience infused with modernity to last a lifetime. Casting has been in our blood since 1939. We make everything in our own factory in Colombia. 100% in-house manufacturing means beautiful, quality items every time.
After 8 decades of experience, and constant testing we achieved the best possible softly textured finish with superior seasoning adhesion. Lab-tested, grandma approved.
From precision pour spouts to slow to heat handles, nothing is overlooked
Neck vent keeps handle cooler on the stove, and keeps your skillet lighter.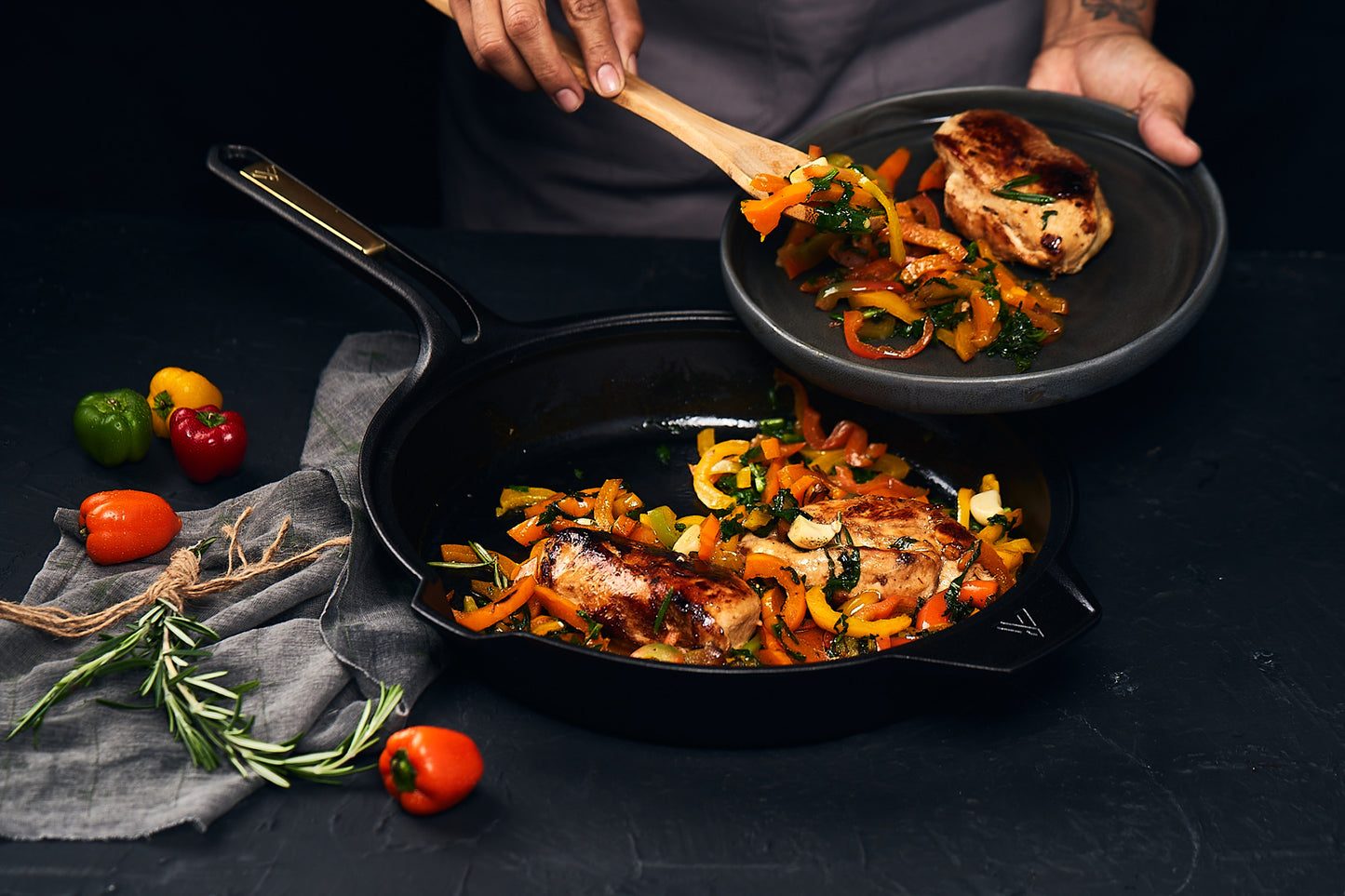 Intentional Design and Production
Intentional Mass and Weight: 7.2 lbs, weight where it matters for heat retention, lighter where it's not needed for easier handling. And all well balanced with a longer handle.
Better Performance: The Victoria Signature cast iron skillet has greater retention and distribution of heat, without all the dead weight. This seasoned skillet will keep your food hot for 15 min or longer.
Ready-to-use seasoning: Our skillets are seasoned with 100% Kosher certified flaxseed oil. We never contain PTFE, PFOAs, fillers, paint, or any other petrochemicals.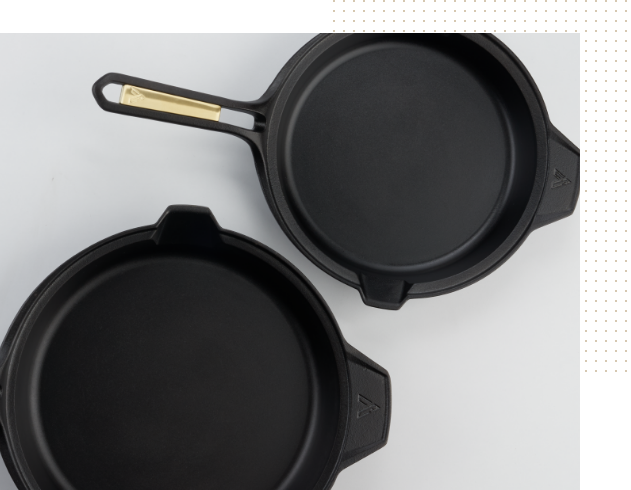 Features with Purpose
Better Handles: Our handles were engineered to stay cooler longer while used on the stovetop. We also raised handles and made them big enough to hold safely.
The Perfect Finish: whether you choose Polished or Soft, we have the best cast iron skin for your seasoning and preference.
Materials You Can Trust: Spherrous cast iron, flaxseed oil and certified brass inserts.