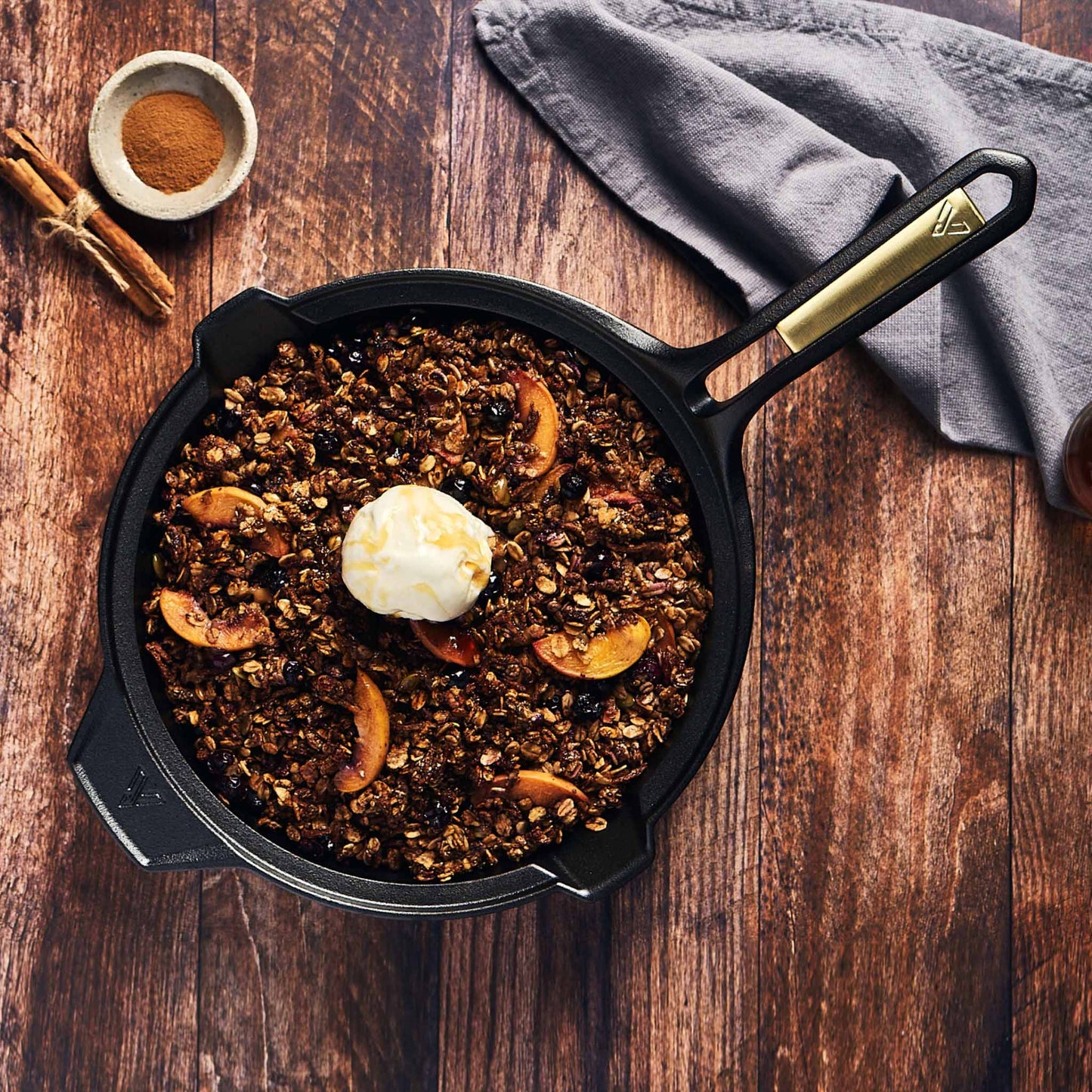 Peach and Blueberry Crumble.
Ingredients
1 1/3 cups granola
2 peaches, sliced
1 cup blueberries
honey, to taste
cinnamon, to taste
ice cream, to taste
caramel sauce, to taste
3/4 cup water

You will also need a SIGNATUREseries Cast Iron Skillet, an oven, and a knife to cut the vegetables.
Instructions
Heat a skillet over medium heat and add 1 1/3 cups of granola and 3/4 cup of water. Stir for 5 minutes (check if more water is needed to hydrate and add if necessary)
Add 2 peaches, sliced, 1 cup of blueberries, honey and cinnamon to taste. Mix until flavors have been integrated and caramelized a bit.
To finish, add a scoop of ice cream and a little caramel sauce for decoration.
Shop the tools