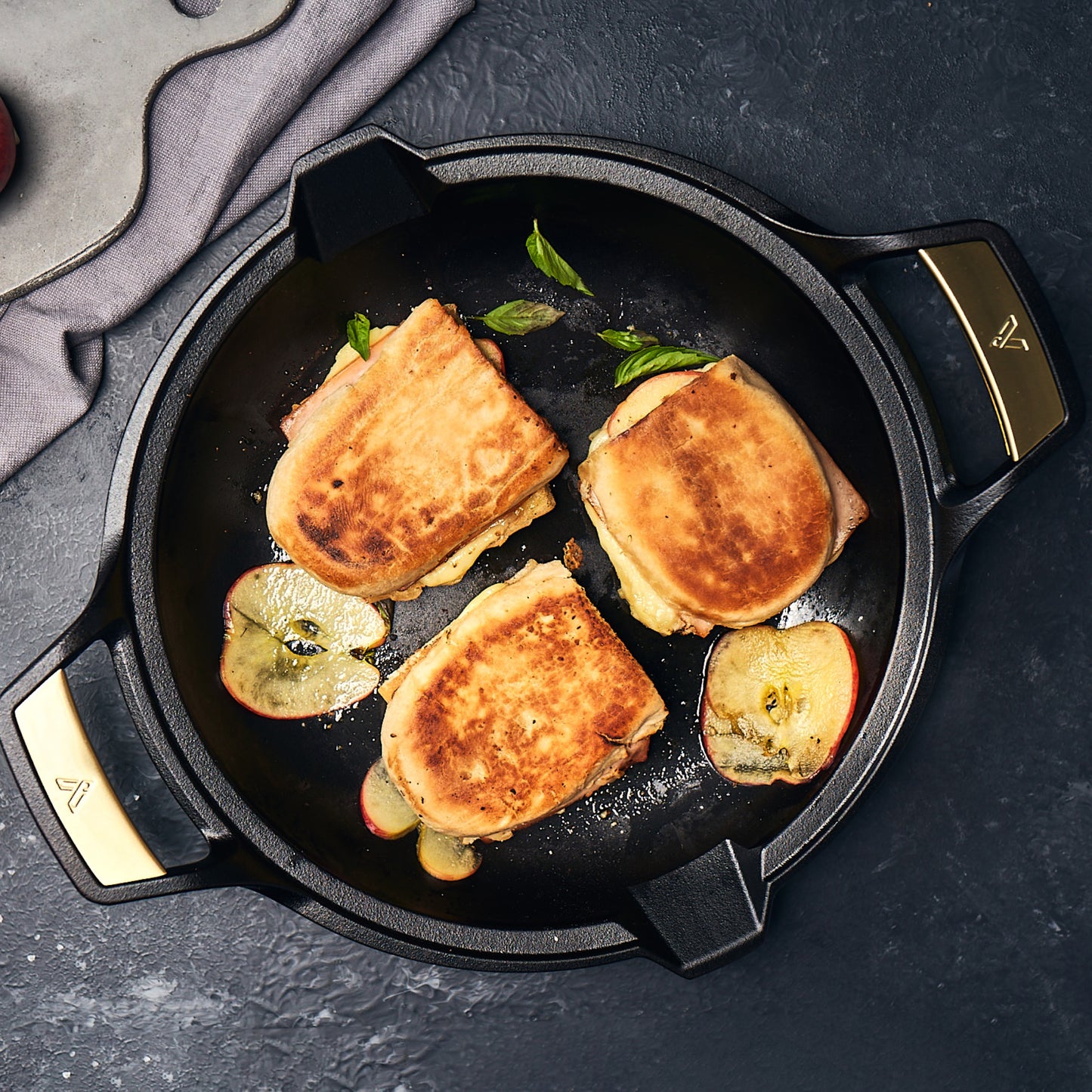 Cheesy Apple Paninis
Ingredients
1 loaf of artisan bread
3 slices of ham
6 slices of cheese
1 apple, cut into pieces
Olive oil
Butter
Basil leaves

You will also need a SIGNATUREseries Cast Iron Skillet, a knife and a stove.
Instructions
Heat a skillet over medium heat, add a drizzle of olive oil and an apple cut into pieces. Brown on both sides, remove and set aside.
Take a loaf of artesian bread and cut into 3.
Add a little butter to the bottom and tops and bring them to the skillet, once they are golden, turn them over and remove.
Put the 3 bottoms in the skillet and add a slice of cheese, one of ham, a couple of slices of apple, a little basil leaves, another slice of cheese and finally put the top piece of bread. Repeat this procedure in the other 2 sandwiches.
Brown on both sides and remove. Serve and enjoy.
Shop the tools